Life At ASDPN International
Policy Guidelines for Community Participation The ASDPN International experience is unique. The pride of our workplace is the diversity of our workforce made up of patriotic volunteers of different social and professional backgrounds and even age groups working purposefully together, looking beyond gender, color (race), literacy, political, cultural, religious and linguistic differences and rather uniting with a common interest around the challenges which seeks to divide us as well as create a rift between us and our environment
Our deliberations and reports are always frank and factual. Our resolve is resolute and unflinching. We at all times ensure the work climate and conditions are lax but constantly engaging. At ASDPN International we do not only strive to be engaging  but our executive in collaboration with our team members across the world also strives to measure the engagement of our members and country offices by asking the right questions not only from our executive to our members, but also among ourselves like: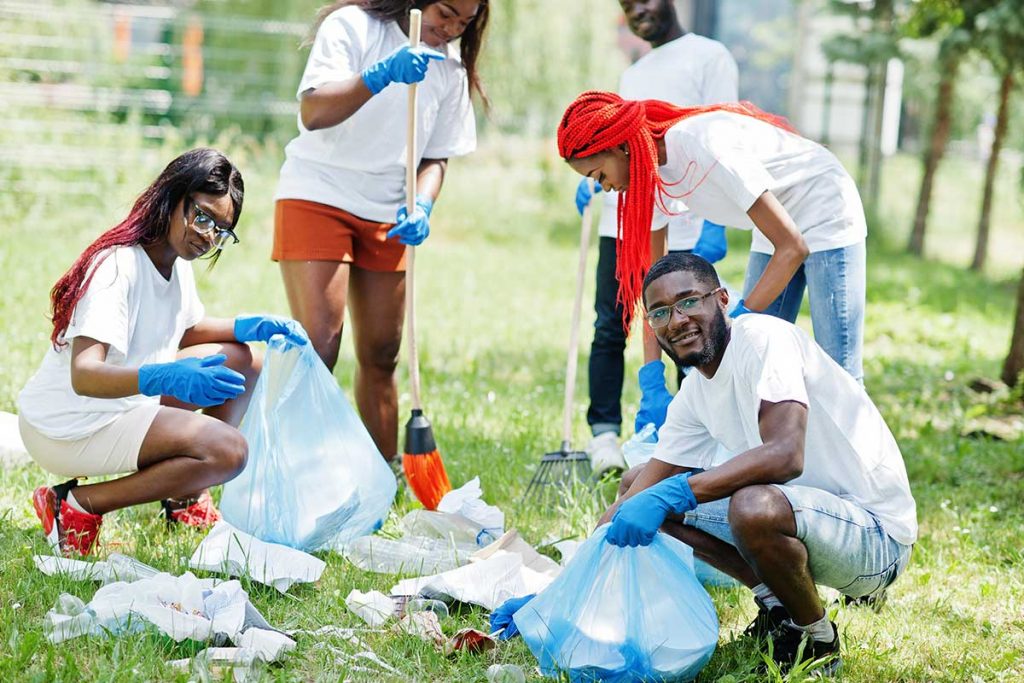 Given our commitment to all 17 Global Goals for Sustainable Development, our members have been able to enjoy the freedom and latitude of connecting, owning and passionately engaging in activism on the particular Global Goal they cherish most.
In all, at ASDPN International work-life balance is highly valued and promoted by our management. Volunteers have great control over their lives and a bigger say in the structure of their work/responsibilities.
Some of our members describe their experience with us so far:
"Science without policy is science, but policy without science is gambling. This is what ASDPN International stands for. As a member of the ASDPN International family, I can describe my experience so far as amazing. It's roughly one year of our existence and the tremendous impacts we have made is something that I'm very proud about. Particularly, our objective of enriching African policies based on sound scientific knowledge leaves me with no doubt that the future of Africa is bright. Our volunteers have also been working tirelessly to move the course of ASDPN International forward. In my section, energy & development, our dreams and visions are very large. It's not surprising that ASDPN International is interested in energy within the African continent as the role energy plays in socio-economic development cannot be undermined. I can confidently say that ASDPN International is a family that all Africans (both young and old) need to belong to if we want to change the fortunes of our dear continent. So far, I think we have made a giant stride and I call on all ASDPN International members to put their hands-on deck lets create the change that we want to see in Africa. Long live ASDPN International! Long live Africa!"
"ASDPN International is an Organization of leaders that I have joined since 2018. It is a new initiative, bringing hope in a new vision of science and diplomacy based on the Bottom strategy – Up in Africa. By joining the ASDPN International, I am motivated by a positive desire to identify the real technical and scientific problems facing African youth in general and the Central African Republic in particular and to seek alternative solutions to these evils. It is a network that encouraged me as a Youth Leader to voluntarily engage alongside other volunteers in a mission, that of raising awareness, building capacity, community commitment towards a new perspective for social change."
"I am James John Banda, a Research Officer at Department of Fisheries, Ministry of Agriculture Irrigation and Water Development and an Adjunct Microbiology Lecturer at Mzuzu University. I am also a member of ASDPN International working with other volunteers across the world and engaing communities. As a member of ASDPN International, I have been involved in a wider versatile engagement that has brought me into the national and African policy making field. Specifically, I have played a critical role in Food Processing and Quality Management. I am one among research scientists who acknowledges that research work must have high diverse and appealing innovative areas of demand driven scientific research that are well intergrated with sound policies coordination. As an ASDPN International member, my work experiences have equipped me with vast knowledge needed to address some of the challenges that Malawi is facing. Coming from a developing country, scientific knowledge has been my day to day work. In this regard, I am involved in examining problematic scenarios, address pressing issues for instance climate change and explore multiple strategies that are well fed into policy through coordination. It is clear that ideas in science can not be monopolised, they need collective efforts. My engagement with ASDPN I demonstrates the desire to fulfil this goal, and through coordination, I have been able to continue this pursuit to greater effect with fellow memebers across Africa."
"ASDPN International is actually a great organization and an interesting environment to volunteer in especially with the opportunity of meeting people from various countries in Africa and also outside Africa. This includes people from diverse cultures, backgrounds and with amazing skills working on very interesting and innovative projects with direct impact on the community. I have always wanted to be part of such dynamic and vibrant atmosphere where I can embark on development projects with young and passionate Africans acting in the field of science, policy and diplomacy. I have experienced this at ASDPN International which for me represent the future leaders in Africa. This has been my main motivation to join ASDPN International and I believe my expectations have been met right from the beginning and I am more than motivated to help contribute to the development of Africa through the amazing programs of ASDPN International."
"My journey in to ASDPN International started at a science diplomacy workshop in 2018 surrounded by over twenty of Africa's young scientists who effect policy and diplomacy. Since then, I have been an active member, and my experiences are charged by my drive to enhance conservation, access and benefit sharing of coffee genetic resources. This role has me engaged with farmers, coffee researchers, private sector and policy makers. In one instance I will be part of a team composing the strategic plan for the International Women Coffee Alliance-Uganda Chapter, in another illustrating to a farmer in Nakaseke district, Uganda how to rehabilitate their coffee and the role that I trained for academically; using genetics tools to fingerprint Uganda's wild coffee species for protection of intellectual property rights. Through the ASDPN International platform, I have learnt that being a geneticist does not restrict me to the lab but rather pushes me to provide evidence that informs policy and diplomacy. I proudly identify myself as a science diplomat who's pushing to effect policy and make impact."
"My experience with ASDPN International as a member has been wonderful and quite enriching. It has been a forum for professional and academic exposure. ASDPN International multi–sectoral, interdisciplinary and multi–cultural structure/character has greatly promoted socio-cultural exchange and professional development. As a student of International cooperation and humanitarian action, I had really never come across the theory of science diplomacy. ASDPN International offered me the opportunity via its trainings, workshops and conferences to discover another side of science and international relations. ASDPN International vulgarizes science diplomacy and actively pushes the scientific and international diplomatic community to work together irrespective of their differences. ASDPN International connects the worlds of science and policy, promotes a new model of development and advocates for an Africa of equal economic opportunity through sustainable evidence based development projects. ASDPN International with its advocacy for science diplomacy has basically introduced a new form of philanthropy and government aid aligned with eco-friendly tools, suitable for resource limited areas, all along with the motivation to help humanity and drive Africa's development."
"As a member of ASDPN International, since August 2018, I show a keen interest in the many activities undertaken throughout Africa. Being a platform of young leaders reflecting on Africa, the ASDPN International allows me to assert myself, in my country, by pursuing its vision and that of the African Union (AU): "The Africa we want ". It is an experience, in a cardinally friendly atmosphere, of cultural and intellectual enjoyment with regard to the polyculturality of Africa (in this case linguistic), then the cake of ideas by the various members concerning the Good -being from the African continent. I thank the ASDPN International and I encourage young Africans to consider this Pan-African leadership project and then to make it an opportunity for national development activities (of their countries)."
"Working with ASDPN International has been a great and stimulating experience so far. I have seen a lot of personal development as I have been able to transform theories in to actions. My leadership skills have greatly improved since joining and as long as I continue being part of this formidable ASDPN International team I can only expect the best. As the first Country Coordinator for Cameroon, my stay can be described as a thrive for powerful team building and an enabling work environment. My research skills in Food and Bioresource Technology have enabled me support the ASDPN International's mission especially in the Science and Environmental Sustainability (SAES) arm. It has been an awesome chance as a scientist to also immerse myself in international relations and I have had improved understanding of wider policy matters. All these will go a long way to foster my career as a Science Diplomat. Actually I give all the credit to ASDPN International for helping me discover Science Diplomacy."